"The device has been stopped because it reported experiencing problems (code 43)" is this the message can check the Windows device Manager when they are trying to figure out why their video card began to "act up". Nvidia, AMD or Intel — doesn't matter from what manufacturer your GP, because from the appearance of this error are not insured by absolutely no one.
Causes of error 43 on Nvidia, AMD and Intel
A malfunctioning graphics driver.
The graphics card lacks power.
The hardware problem with the graphics card.
The video driver conflict with some functions or Windows services.
How to get rid of error 43 on Nvidia, AMD and Intel?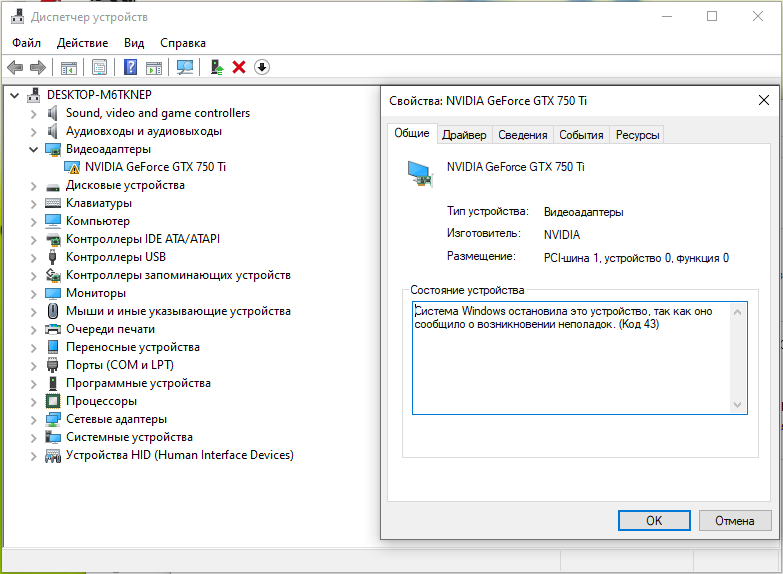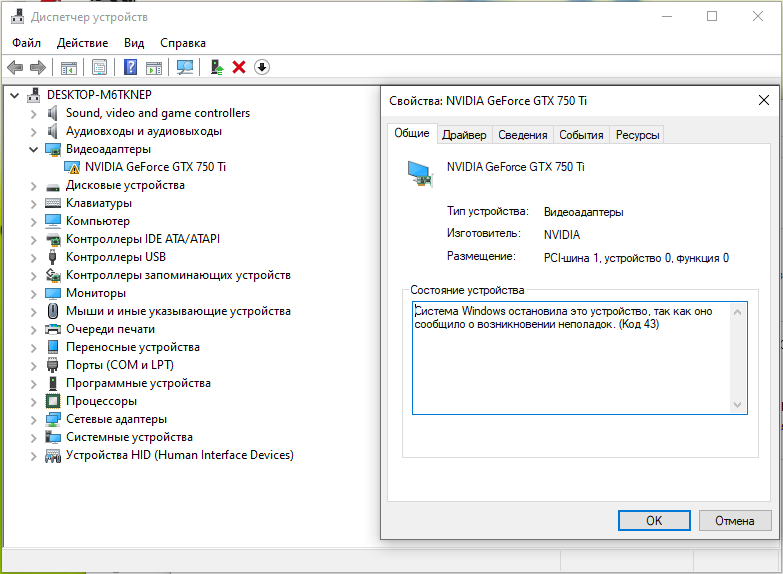 Usually get rid of the error by using one simple method: reinstall video card driver. Let's try to do just that.
Reinstalling the video driver
Reinstallation of drivers of a device is an extremely simple task. Follow the steps and you will succeed.
Press Win+R;
list the value of devmgmt.msc and press Enter;
open before us a window of device Manager, look under "display Adapters" and expand it;
just right click on your graphics card and select "Remove device";
in the resulting window check the box next to "Delete the driver software for this device" and click "Remove";
when you're prompted to restart your computer, press Yes;
go to the official website of the manufacturer of the GPU (Nvidia, AMD or Intel) and download the driver for your video card to the latest version.
run the downloaded installer and follow the on screen instructions;
again restart the computer.
Go to device Manager and check for error 43 in the properties of the graphics card. Often the process of reinstalling the video driver helps eliminate this kind of error. The problem will not go away? Then we recommend you to check the following: is it normal for the connected graphics card, stuck whether her extra food, whether it is in the correct PCI-E slot, and so on.